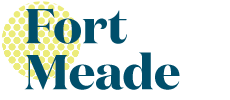 Resident Reviews
|Recommended: YesMilitary living — outstanding
|Recommended: YesAcceptable — Property fits the required need.
|Recommended: YesRequested review — Requested review
|Recommended: YesCommunication problem with updates — I had a maintenance request for my cracked elevated driveway. I asked for updates since August since I moved in. I have never heard from anyone. Talked with them and the staff still no updates. Now my request was removed I just requested it again, can I get someone to get maintenance to give me some updates instead of deleting my request
|Recommended: Yes3.5 Stars — While the rent initially seems expensive considering the current economic and housing market in and the area it is a good bargain. Consider the price of petrol, yard maintenance while that could be better, it is still included in your rent , electricity, housing maintenance, garbage and recycling services is all included in your rent. Both the maintenance and housing office staff is very friendly and response to residences requests needs promptly. Unfortunately, there are parking issues. The trouble stems from very narrow streets, very few over flow parking lots and most residence having multiple vehicles. While the grounds are generally free of debris garbage , the yard maintenance leave some to be desires. Since most of the back yards are fences off, instead of using a actual lawn more to mow, they use a weed trimmer. Using the trimmer leaves the grass cut unevenly. Also, they they are suppose to cut the grass every week, approximately once a month, they always seem to miss our lawn. Lastly, they only spray twice a year, so by the middle of summer the grass isn't as green and lush as it should. The maintenance staff, especially since they went back to have two or three dedicated maintenance personnel for each community a couple months ago. This has allowed my wife to get more comfortable with the person entering our house to conduct the maintenance. It also allows the maintenance staff understand the individual nuances of each home and what was done previously when a maintenance request was called in because one of the team was the person that conducted the work. My housing community is one of the quiets communities I have ever lived in. My wife and I have lived her for just over ten years now and can count on one hand the number of times that we could even hear our neighbor kids, dogs, ect. It is really great. The quality of the construction is what you would expect in what refer to as track housing or mass produced housing . Some examples include the overflow drain the in tub in the guest bathroom was installed incorrectly, and that caused some the water not to run into the pipe, but along the side of the pipe and it to drip at an elbow joint onto the drywall. That dry wall eventually fell and they had to do mold remediation and replace the drywall. You can also see places in the drywall ceiling and walls where the nails are showing through. Finally, not sure whom bright idea it was, but the house in fully carpeted excluding the kitchen and bathrooms . Which at first though sounds great until you realize that means the dinning room kitchen is too small for a table , the entry way to the back yard and the front entrance to the house. It looks like they replacing those places with wood once the current occupants have moved but ours have not been replaced.
|Recommended: YesBetter than most — I haved lived or visited many different Army bases. The housing here is above average. Maintenance could be better but it has approved over the years. It can be clean unless there isn't a trash pickup. In conclusion, if you have stayed in other military housing this is above average and overall better than most as they all have the same structure and style.
|Recommended: YesFort Meade base housing — I currently live on the Fort Meade base housing but the neighborhood that is located off base. My wife and I love the location not being too far from base, DC, and Baltimore. The housing is perfect for just the two of us and I would recommend living here just base off of the convinces and if you don't want to deal with morning or afternoon traffic.
|Recommended: YesNothing to add — Nothing to add
|Recommended: YesReview — Living here has been great for the most part. Wish we had fences in muese Forest. Also I always put down please contact before arriving to residence and they never do. Other than that the community itself is great.
|Recommended: NoNot listened to — I live by a park and I am 14 steps from the park to my front door. Kids are opening my door, taking my things off my porch, looking in my windows, opening my gate and letting my dogs out. Adults are walking up to my fence and talking to my daughter, looking in our windows and using our outlet up front. I asked if we could get help with a fence between my front door and the park and the request was ignored and deleted. I was told to call the cops when these happen. The cops can't won't do anything since it's a park. We have no choice but to stay since if we move the rent will be hiked up in a different house. I wish we knew how close the park was when we accepted the house.. also found out recently if you complain to the staff they make it harder on move out for you, charging you every little bit in everything. They don't give you a voice here…
|Recommended: YesReview — Work orders can take a long time to get done or sometimes we had to follow up till it got done.
|Recommended: NoNovember 2022 Rent — To Whom It May Concern I was not able to access the Fort Meade Rental portal for the month of October 2022, therefore, I had to go into an office to write a check for the rent. I do not like doing that due to various people having access to my information that is printed on the check. The month of November 2022, I had to go back into the office and submit another check for the rent. While in the office yesterday, I was sent the new portal link for the Fort Meade Community. I sincerely hope that this portal stays active so that I can submit monthly rents without compromising my personal information.
|Recommended: YesFort Meade Review — Overall very good quality living here. I always recommend to airmen moving out of the dorms to live on base. Cheaper, easier, and haven't had any problems with anyone or anything this far
|Recommended: YesHappy so far — We've only lived here a month but have been pleasantly surprised at the friendliness of the staff and willingness to offer assistance. The neighborhood is very nice and quiet and is maintained well.